4/7 Matchett Dve, East Bendigo, Victoria, 3550.
Monday - Thursday
10 - 4 pm

Friday - Sunday
Closed
 For Urthly Organics, we want to be transparent about why we choose the ingredients and how they align with our values. We care about the environment, quality, and supporting those who support us. To provide a short summary behind our decisions, we have included an explanation for some of the main ingredients we use and avoid. 
Why we use: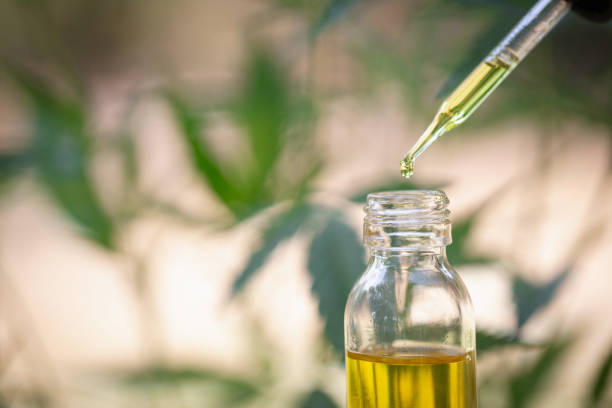 Jojoba oil: Jojoba oil (pronounced ho-ho-ba) is produced by the seed of the jojoba plant, which is a wax rather than an oil. Jojoba contains various fatty acids and antioxidants as well as vitamin A, D, and E. The contents make it a popular ingredient in skincare, cosmetics, and massage oils as a way to maintain moisture, treat acne or repair damaged skin. In our skincare, we rely on jojoba as a gentle oil to increase moisture retention and skin nourishment, we source Australian grown jojoba.
Hempseed oil: Hemp seeds contain polyunsaturated essential fatty acids. High in omega-6 and omega-3, there is evidence that the seeds can improve fatty acid blood levels to people experiencing eczema when ingested. On the skin, the oil may relieve itchiness, dry skin, and reduce the severity of skin conditions such as psoriasis. The benefits on the skin make this ingredient important in a lot of our products, we source our hempseed oil from an Australian company.
Macadamia, walnut, almond oil: Nut-based oils provide a variety of benefits. Filled with an array of vitamins and healthy essential acids and fats, nut-based oils can assist in skin moisturisation and elasticity. We use nut oils for these reasons, as well as the hardness the nut oils make the soap.
Essential oils: While the pricey option compared to fragrance oils, our essential oil use comes down to transparency. Essential oils are extracted from the plant or flower and are entirely natural, allowing the consumer to be aware of whether a product may contain allergens. (Further information about fragrance oils below.)
Goat milk: The use of goat's milk in skincare and cosmetics has stemmed back thousands of years, but only in recent years become well-known. Combining saturated and unsaturated fats, the end product is a moisturising soap that is gentle on the skin, and soothing to irritation. High in vitamin A, fatty acids, and selenium, the milk is similar to the skin's membrane, potentially providing some relief for psoriasis symptoms like dry skin. Our goat milk soap is popular amongst those with sensitive skin. And to ensure we are making a conscious effort to not support cruelty; we buy our goat milk in small quantities from a local goat milk farm in Cohuna, Victoria, we get to see that the goats are loved and happy (and getting a lot of pats).
Camel Milk: The new superfood for today's age, 'camel milk' may seem like a strange ingredient in skincare. However, like goat milk, it has been used and consumed for thousands of years. Camel milk is also considered to be a step up in skincare than it's goat counterpart. High in vitamin C, iron, and lanolin, camel milk may improve collagen levels, elasticity, and congestion in the skin. Camel milk may also soothe skin conditions like eczema, dermatitis, and psoriasis. With such benefits to the skin, we use camel milk for all of these reasons. Our milk is sourced from a local farm in Kyabram, Victoria where the camels receive a lot of love and care.  
Why we don't use:
Palm Oil and Palm Derivatives: Palm oil is used in approximately 50% of goods that consumers use in their daily lives and comes in many forms including palm wax, oil, and palm kernel oil. While this tree can help create skincare, the devastation significantly outweighs all benefit. Palm oil plantations illegally destroy rainforests, kill wildlife (most well-known for Orangutan decimation), leading to illegal burning of thousands of forest hectares that releases carbon into the atmosphere, and assists in supporting criminal trades (poaching). We are extremely passionate about our values of sustainability and the environment. This is why you won't have palm oil or any trace of palm derivative in our products. Urthly Organics also sponsors two orangutans through the Centre of Orangutan Protection.
Canola Oil: A relative of the rapeseed, canola has been bred to remove undesirable aspects of rapeseed oil. Canola is usually food-grade. However, the processes in place to produce oil is somewhat problematic. Canola oil extraction uses hexane. Evidence suggests that short-term inhalation of this compound can mildly impact the central nervous system, and longer exposure fatigue and muscle weakness. Canola can then be subject to refining, bleaching and deodorising, using further chemical compounds like phosphoric acid. Because of the process to extract the oil, we cannot always be sure how much of an irritant or compound is present. We also do not know enough about the compounds used in the process to be certain enough of how safe the product would be (especially when heating is a process for making soap).
Fragrance Oil: Fragrances can be natural or synthetically made. However, the compounds used to create these scents can be long and diverse. Which may impact individual allergens and irritation. In addition to the risk, we also love to remain natural with our products.   
We cannot call ourselves experts in the fields of medicine, dermatology, science, or horticulture. But we can at the very least keep ensuring we remain transparent in our evolution as a brand. This is why we thoughtfully select our ingredients.  
Referenced Articles:
Jojoba Oil:
https://www.healthline.com/health/beauty-skin-care/jojoba-oil-for-face
https://www.nourishedlife.com.au/article/146099/benefits-of-jojoba-oil.html
https://www.womenshealthmag.com/beauty/a30271541/jojoba-oil-benefits/
Hempseed Oil:
https://www.healthline.com/nutrition/6-health-benefits-of-hemp-seeds#section3
https://www.verywellhealth.com/hemp-oil-for-skin-4588226
Nut Based Oils:
https://food.ndtv.com/health/5-incredible-benefits-of-walnut-oil-for-health-and-beauty-1697195
https://food.ndtv.com/beauty/one-oil-many-benefits-how-to-use-almond-for-perfect-skin-and-healthy-hair-1292103
https://www.sbs.com.au/food/article/2020/06/02/everything-you-need-know-about-australias-native-nut
Essential Oils:
https://www.bare-soaps.com/blogs/good-reads/77988165-difference-between-essential-oil-and-fragrance-oil
https://www.health.qld.gov.au/news-events/news/using-essential-oils-safely
https://www.chemicalsafetyfacts.org/fragrances/
Goat Milk:
https://www.businessinsider.com/goat-milk-skin-treatment-for-dryness-acne-2019-1?r=AU&IR=T
https://www.healthline.com/nutrition/goat-milk-soap-benefits#benefits
https://www.windellafarm.com.au/about-us
Camel Milk:
https://camelmilk.com/benefits-camel-milk-skin-hair-nails/
https://camelmilkco.com.au/index.php/about/our-story
https://www.thezoereport.com/p/camel-milks-skin-benefits-might-be-better-than-vitamin-c-15549121
Palm Oil:
https://www.orangutan.org.au/project-summaries/centre-for-orangutan-protection/
https://www.orangutan.org.au/what-is-palm-oil/
https://www.palmoilinvestigations.org/about-palm-oil.html
https://www.wwf.org.au/what-we-do/food/palm-oil#gs.8ainyf
Canola Oil:
https://www.epa.gov/sites/production/files/2016-09/documents/hexane.pdf
https://www.healthline.com/nutrition/is-canola-oil-healthy
https://www.thekitchn.com/whats-the-difference-between-canola-and-rapeseed-206047
Fragrance:
(See Essential oil references). 
Read more